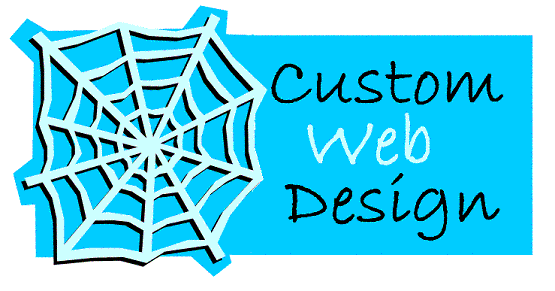 Need help designing a classroom webpage?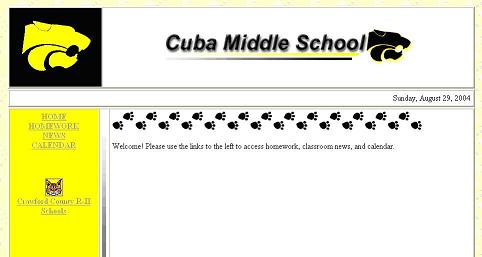 Click on the image above for a closer look.
I can help!
Customized Web pages available! You will receive a CD-ROM with your basic template customized to fit your specifications. This will include:
Add your own graphics (or use my custom-designed graphics)!
You decide what Links to add!
Each disc comes with instructions for updating your site quickly and easily, as well as a quick reference guide to simple HTML.
I will help you with any technical questions via email, or MSN Instant Messenger or phone.
Available in Microsoft Word, Frontpage, or pure HTML format.
All for only $25!
(Additional customization and updates may be negotiated at an additional cost. Does not include technical help with uploading of the website. See your school's IT coordinator for more information on setting up your website on the school's network.)

You can visit Our Sample Site or Ms. Schweighauser's Web Page to see an example of what your webpage can be.
(Ms. Schweighauser's website is maintained independently of Custom Web Design.)

© Carolyn Paleti, Custom Web Design